No Time For Marketing? We Do It For You.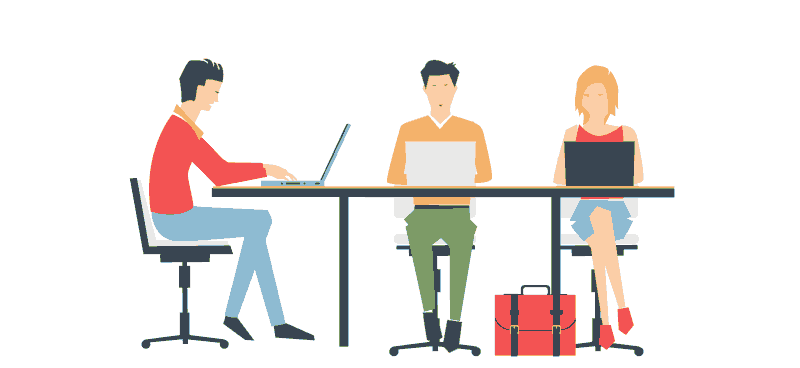 Let Us Manage Your Day To Day Marketing
You have better things to do. This is what we do. Our managed services team is here to assist small businesses who are unable to run and manage their own day to day marketing needs. We will do it for you.
We will design a stunning website for your business.
PICK A PLAN &
SIGNUP ONLINE
DEFINE YOUR PROJECT & NEEDS
WE DESIGN, MANAGE, RUN & OPTIMIZE YOUR CAMPAIGNS
WE PROVIDE YOU WITH REPORTING & UPDATES
What Can We Help You With?
Do you have time to do your own marketing? If you are a small business, then the answer is probably, no. At Saleslogy, we have a team who can manage your day to day marketing activities. Imagine, how much free time you can end up having if you outsourced your day to day marketing activities and tasks to us.
Let Us Be Your Virtual Marketing Team
Designing & Running Email Marketing
We can

design

,

run

and

manage

email marketing campaigns on your behalf. We partner with major email service providers to provide our clients with the email marketing services on regular basis.
We design, run and manage your SMS marketing campaigns on your behalf. Simply tell us your requirements & we will take care

of the

rest. We have our own SMS Marketing platform that enables us to send SMS in volumes to your clients every day, locally and globally.
Website Maintenance & Support
Need help to maintain your website? Unable to keep it updated? At Saleslogy, we have a team that is trained to support clients with their day to day task & website maintenance needs. Keep it updated!
Benefits Of Outsourcing Your
Everyday Marketing Needs
Expertise - We Are Marketers
Saleslogy is an online marketing agency that consists of a team of marketing experts. We can do your everyday job faster, professionally and effectively. We have the marketing experience.
You do what you do best, and leave the rest in our capable hands.
Save Time - Free Up Your Time
Outsource your day to day marketing projects and tasks to us.
And instead, spend some quality time with your family. Take your kids to the ball game, pursue your favorite hobby, or just relax. Let us take care of your business so you can take care of your family.
Cost Effective & Feasible
Our goal is to help small businesses to grow. We understand that small businesses are budget-conscious. That is why most of our services start from $99/Month. Simply get a quote and compare the time you will save versus the money spent for agency services. You will be happy.
Grow From Local To Global
Saleslogy is a marketing agency with clients in over 11 countries. It means that we have the expertise to get you to the global market faster. We have the right tools and services to get you the results and returns on your investments.
Reasons Why You Need Saleslogy's
Managed Marketing Services
Dedicated Account Manager
At Saleslogy, you will be working with a dedicated account manager at all times.
Local Area Traffic Targeting
We can promote your website based on the location, region, zip code where you exist.
Real-Time Marketing Dashboard
Any campaign that we run for you, we provide you with a free dashboard to monitor progress.
Customized Web For Higher Conversion
We promote your website across various platforms, devices, browsers and more.
Website & Marketing Optimization
We optimize your website and campaign for better results and higher conversions.
We use multi-channel marketing approach to reach your target market based on your budget.
No Contract.
Cancel Anytime.
We are so confident about our service that we offer no contract. Cancel anytime.
Scalability.
Scale As You Grow
Feel free to adjust your campaigns, needs and requirements as you grow.
Manage Your Customers Database
Manage your own customers database using our platform. Enjoy your dashboard.
What is a
Managed Services
We Offer Simple Pricing On Our
Managed Marketing Services
At Saleslogy, we understand how important it is to promote your business

online,

and to be in constant touch with your clients. Below are our simple & affordable plans.
Here Are Some Of The Industries We Work With.
Your Industry Not Here? Contact Us.
​
Let Us Help You To Grow Your Sales
No time for marketing? Our agency services were designed to help small businesses with their online marketing needs. We will do it all for you. Let us show you how we can help you to grow your business, increase your sales & cash flow. Our agency services start for as low as $99.